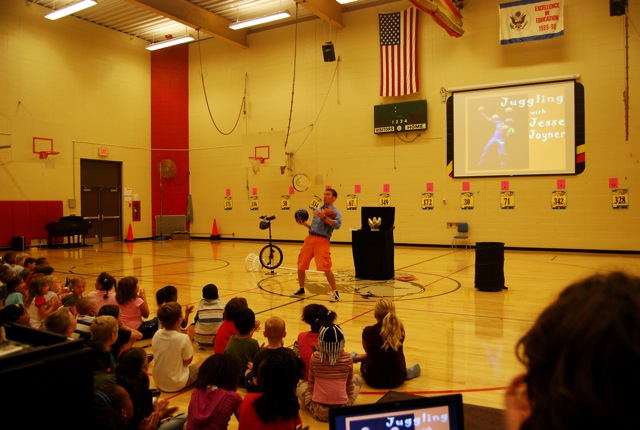 School Shows
Jesse has exciting school assembly shows for both public and private schools.  Jesse's show topics include:
Anti-Bullying
Anti-Drugs
Perseverance and Hard Work
Self-Esteem
Fun with Math and Science
Creativity and the Arts
Here's what one school administrator said about Jesse's appearance:
Did the presentation meet your expectations?  Exceeded my expectations
How did the presentation help you reach your goals for this event? This was our last Family Fun Night of the school year and Jesse's performance made it great.  Parents came out of the gym talking about how much they enjoyed the performance and teachers commented over and over again that they loved hearing everyone laughing.  Our school leadership said the next day that it was well worth the money to get such a quality act.
What was the most enjoyable part of the presentation? The level of audience participation.  Watching kiddos that don't normally sit still for 5 minutes sitting there mesmerized through a 40 minute performance.
Do you have any concerns regarding the presentation? NO
Would you recommend Jesse Joyner to others? YES
Debbie Cumbie
Jessamine Early Learning Village, Nicholasville, KY
Family Resource Center Coordinator