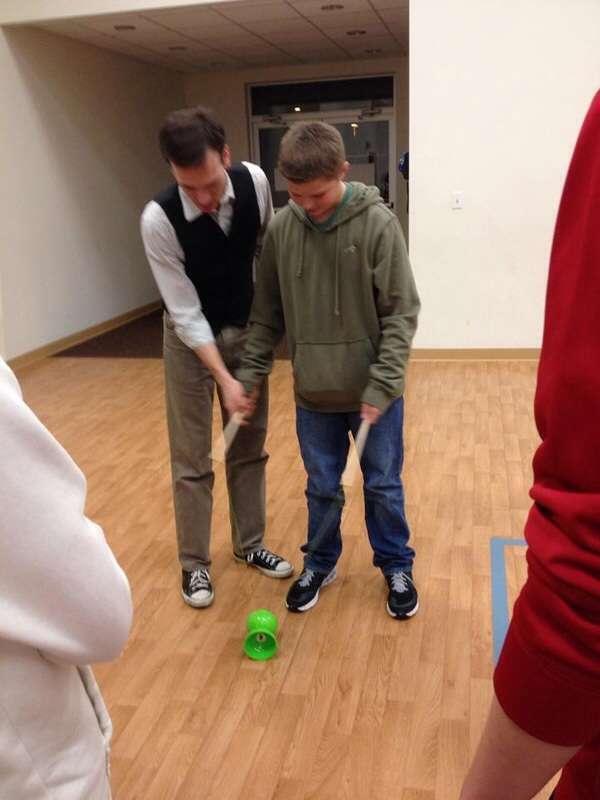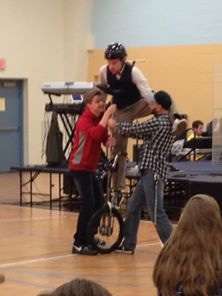 Last night was the kickoff for Winter Fusion, a retreat for youth from churches in Virginia. I got to perform my unicycle routine as a little teaser for the full show tonight. It's been a lot of fun so far interacting with these young people and meeting their leaders as well.
The fun thing for me is that I got to bring my family along for the retreat, and we are staying at an oceanfront hotel in Virginia Beach, VA. So as I type this, the roaring Atlantic Ocean is outside our window. Kezzie loves watching the water and the seagulls, despite the cold weather outside.
I'm so grateful for opportunities like this where I get to bring along my family. I traveled a lot in 2014 and often without them. This is a trip where we get to have some family fun when I'm not doing my presentation. So we are about to head out to the Portsmouth Children's Museum, which is not far from us right now.
What a great way to send out a thrilling year of shows, travels, home renovations, and watching Kezzie grow up. We're looking forward to more fun in 2015!