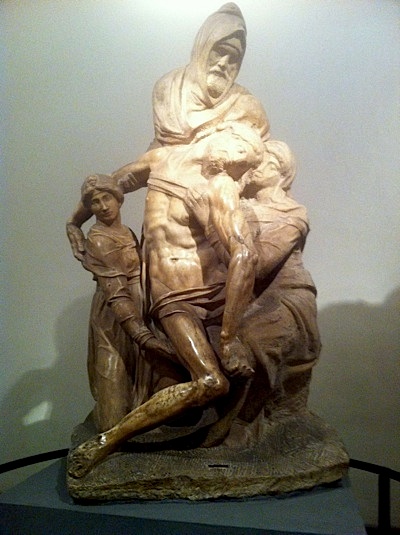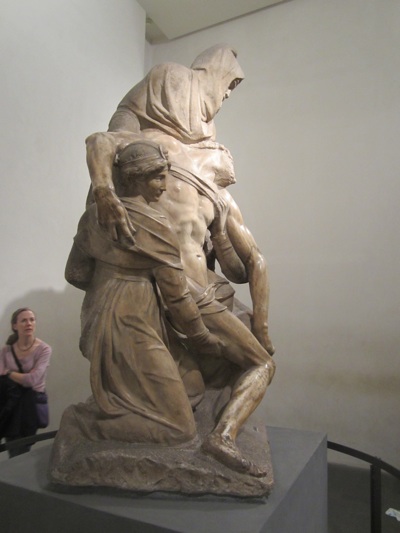 There is a lesser known Pieta sculpture by Michelangelo in the Duomo's Museo in Florence, Italy (also known as The Deposition or The Florentine Pieta). His famous one is the Pieta with Mary and Jesus on display in St. Peter's Basilica in The Vatican City.
The one in Florence depicts Nicodemus (whose face is a self-portrait of Michelangelo), Mary Magdalene, Mary the mother of Jesus, and Jesus. Jesus falls limp towards the ground as Nicodemus and the Marys hold his corpse from falling completely. It is a masterpiece that only Michelangelo can make.
When Sarah and I went to Italy last month, we were there at the lowest tourist season all year – mid-January. Who wants to go anywhere in mid-January?…We do! Because there are no crowds (the hotels are cheaper too).
The crowds were so low that we had this entire Michelangelo masterpiece to ourselves. Instead of large tour groups cramming the space around the sculpture, we had the freedom to walk around it, gaze upon it, ponder it, and appreciate the moment without feeling rushed.