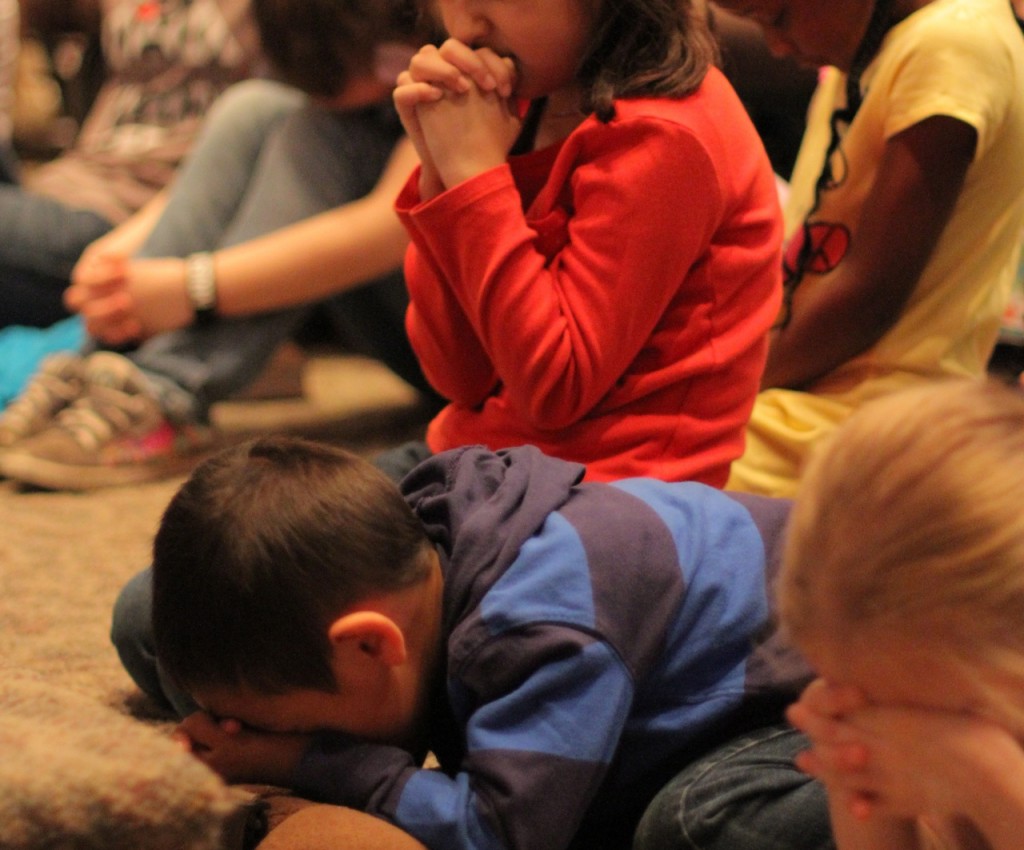 These are actual prayers I have heard children pray as I've been a Children's Minister.  These are kids ages 5-12:
Girl: "Dear Lord, I can't wait to go to Korea….I mean, heaven."
Boy: "Dear Lord, thank you that we can come to church today and thank you that no one got their head crushed or lost their arm on the way here."
Boy (whose family lives in Virginia): "Dear Lord, please help my family as they drive to Poland"….  boy's older brother interrupts…."You mean, Pennsylvania"
Boy: "Dear Lord, please split Jesse into two people so one of him can do his homework and the other of him can spend time with his wife" (note: I had told the kids I needed prayer for my busy schedule when I was in seminary at the time – trying to juggle family time and homework time)
What Would You Do?
And then there was the time a boy called Satan an S-O-B (he used the full terminology) in his prayer in front of all the kids.  I looked up to see lots of deer-in-headlight eyeballs of children looking right at me, waiting for a response.  Needless to say, I did my best to explain to the kids that we don't use that term and then turn the situation into a teachable moment.
Jesus told us to have childlike faith (Mark 10:15)
You can't make this stuff up.  My prayer is that all of us will learn how to pray from kids – who have such confident and bold faith.  They see no limits or boundaries to God's power, which is why they pray the way they do.
What are some prayers of children that you have heard?