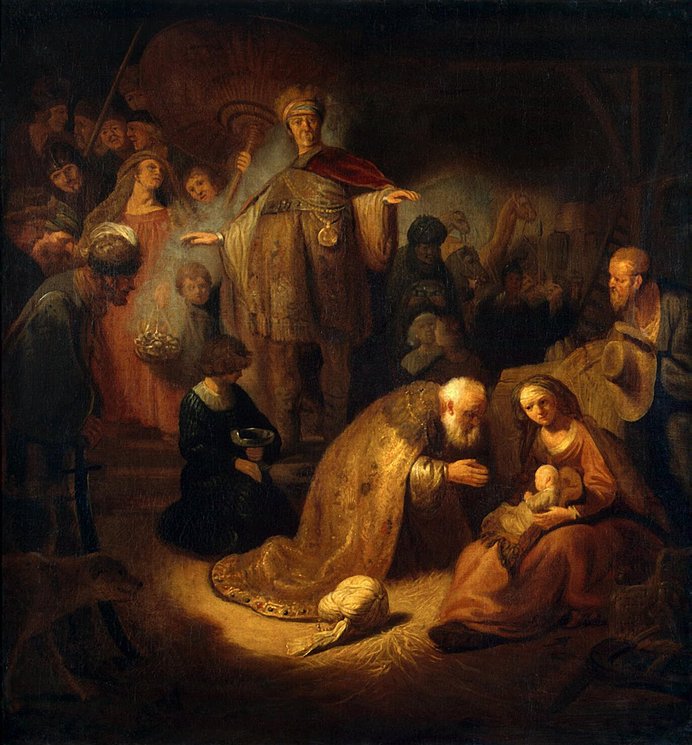 Yesterday, I taught on the wise men from the Christmas story in Matthew 2. I always love teaching on this part of the Christmas story because there is so much more in the text than we usually learn from a simple nativity scene.
Here are three things that might help as you assemble your lesson if you're teaching this story…..
First of all, the wise men probably arrived in Bethlehem sometime between when Jesus was two months old and two years old. The text says that they came from the East (probably anywhere from Iraq to India) after the baby was born, first to Jerusalem, then to Bethlehem (Matthew 2:1). The travel time alone is at least two months. So the idea that they came at the same time as the angels and the shepherds (like most nativity scenes show) is a faulty amalgamation of the Matthew narrative and the Luke narrative with no regard to the historical timeline. Jesus was probably two years or younger at this time because Herod wanted to kill all baby boys two and under when he found out he had been outwitted by the wise men, who never reported back to Herod about the whereabouts of the child (Matthew 2:16).
Secondly, we don't know how many wise men there were. The text simply says that there were wise men from the East (Matthew 2:1). So there could have been two or five hundred (or thousands). We get the number three from the number of gifts they brought – gold, frankincense, and myrrh.
Thirdly, I love showing the kids some modern day examples of gold, frankincense, and myrrh. These were practical baby shower gifts. The gold was simply money that they could use for travel, lodging, baby needs, etc. The frankincense was a type of incense one could burn as an act of worship/offering at the temple – something Mary and Joseph would certainly want to do upon the birth of their new baby. And the myrrh was a healing aloe – perfect for baby rashes, cuts, and bruises.
So as modern day examples, I show the kids some gold colored coins (the US presidential dollar coins are perfect for this), candles for the frankincense, and aloe/lotion for the myrrh. Then I juggle all three things (naturally). After all, Mary and Joseph did have a lot to juggle as new parents 🙂
Merry Christmas.