Thanks to Dave Ramsey and other financial teachers, we were inspired to use clear labeled jars to show our daughter how much money she has and how to categorize it. I know that she will grow up in an even more digital world than we did, which means money will become more and more "invisible" as she grows up in the twenty first century. When money is simply an unseen number out there in the cloud of the internet, it is very easy to lose track of how much is there and where it is all going.
So that's where clear jars come in! It is tangible, real, and visible. She has acquired money through gifts from others as well as through some age-appropriate work. We will let her use the money as she sees fit – and then she will tangibly watch how fast it goes (as well as how it adds up when you save it). She is very much the crafty kid, so we let her take ownership of the process, from the cutting and taping of the labels to the counting out and categorizing of her own money.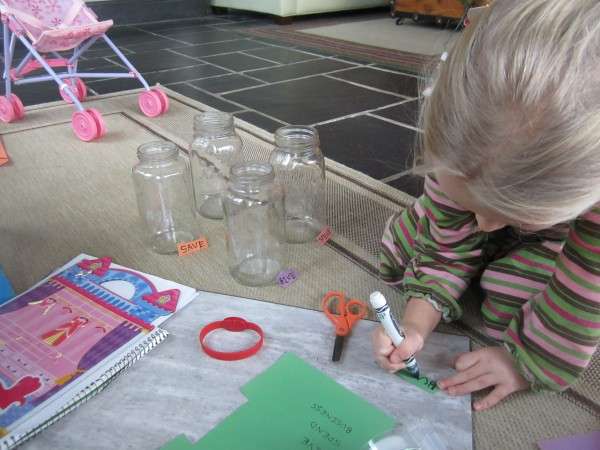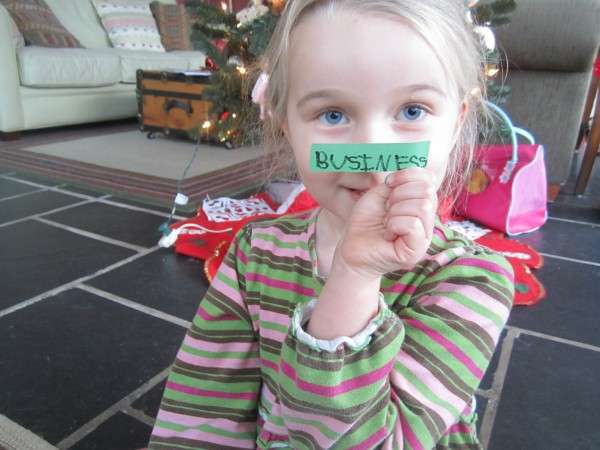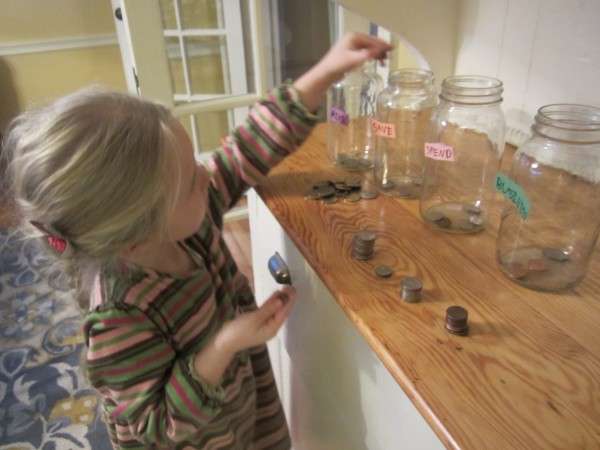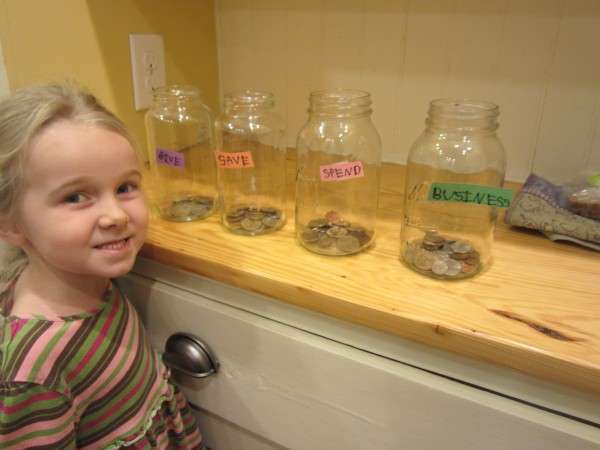 Sarah and I agreed not to dictate to her how much she should put in each jar. We want her to have autonomy and responsibility over those decisions. Of course we will constantly have conversations with her about how we categorize our money and offer suggestions on percentages. In fact, when I let her fill her own jars, she just liked plopping coins wherever she wanted, and her "giving" jar was looking nearly equal to the other three categories. I don't want to tell her to give 10% when she wants to give 25%! God wants a generous and cheerful giver – and it looks like our daughter is off to a good start. Maybe we should learn something from her!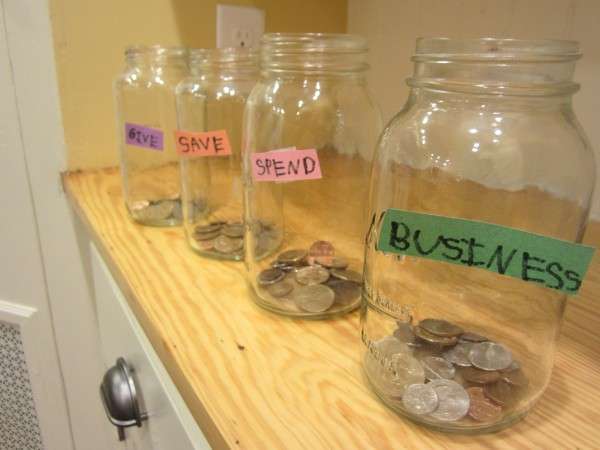 As for the categories – we have her doing the obvious saving, giving, and spending. I decided to add "business" because we are encouraging her to explore entrepreneurial ventures as a way to earn money if she so desires. I have a hunch her desire will suddenly manifest itself when she sees the "spend" jar empty! She could purchase art supplies to make crafts to sell on Etsy, for example. When I was a young child, my mother made me buy the lemonade powder for my lemonade stand. If I was making my own profit, I needed to purchase my own expenses. I'm so glad she made me do that.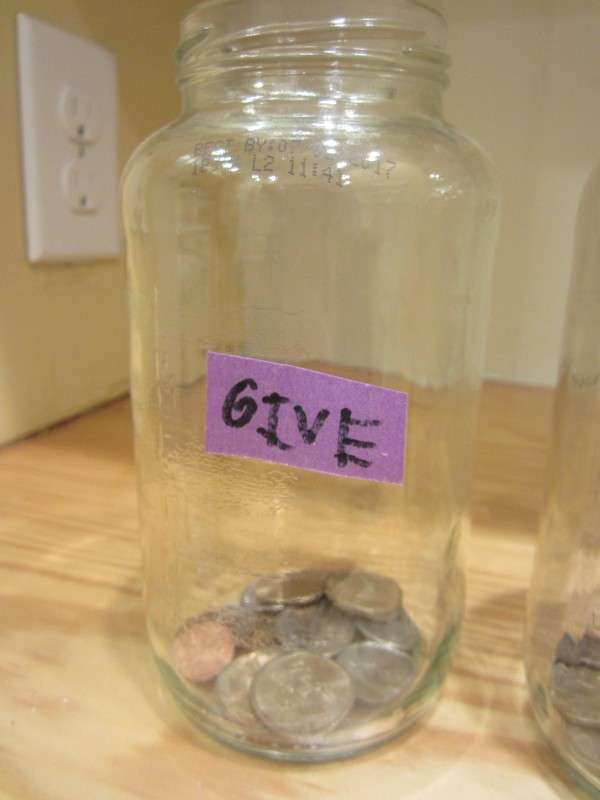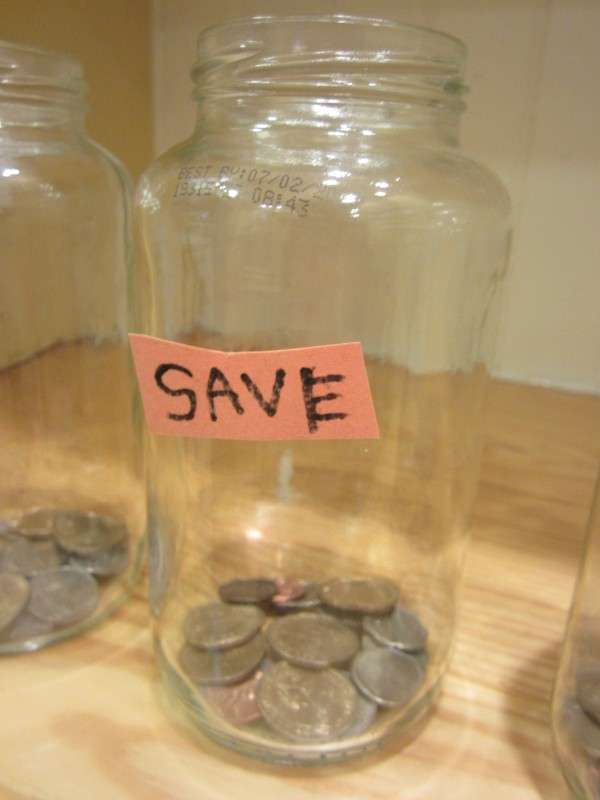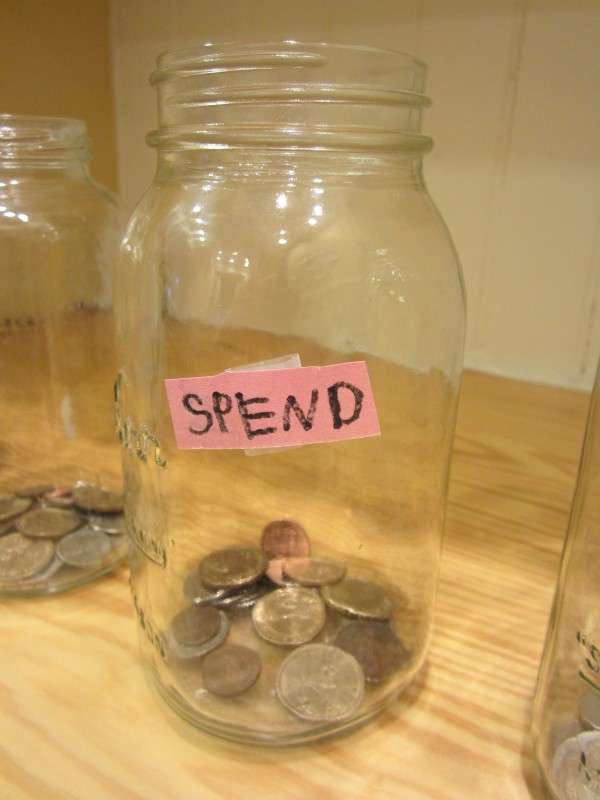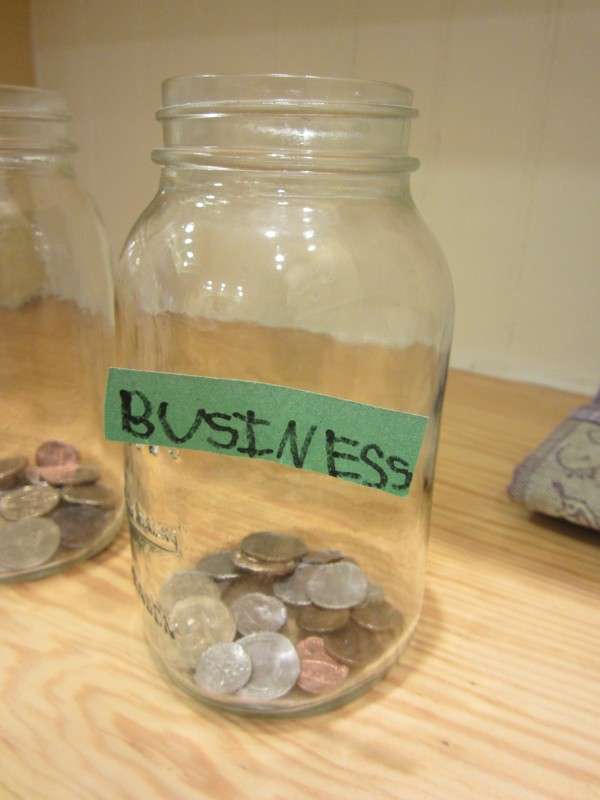 What are some tips and tricks you use to teach your kids about money?