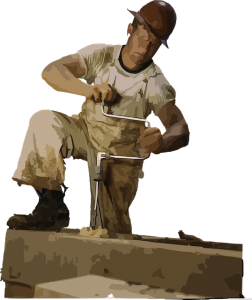 A few weeks ago, President Obama spoke at a firehouse in Roanoke, VA and proclaimed,
"If you were successful, somebody along the line gave you some help. There was a great teacher somewhere in your life. Somebody helped to create this unbelievable American system that we have that allowed you to thrive. Somebody invested in roads and bridges. If you've got a business — you didn't build that. Somebody else made that happen."
Of course, most conservative groups welcomed this quote as fodder for their campaign against him, pointing out the apparent absurdity of the comment.  According to Republicans, private ingenuity and hard work build great businesses, not the government.  And to credit the government with the success of a private enterprise?  Malarkey, they say.
I want to suggest that both groups are wrong.  Here's why:
I was reading the Old Testament book of Deuteronomy the other morning and a very relevant verse jumped off the page:
"You may say to yourself, 'My power and the strength of my hands have produced this wealth for me.'  But remember the LORD your God, for it is he who gives you the ability to produce wealth, and so confirms his covenant, which he swore to your forefathers, as it is today" (Deuteronomy 8:17-18, NIV).
This is God speaking to His chosen people about their coming success in the Promised Land.  And I believe this principle applies to us today.  Neither our own strength nor the government deserve the credit for building great things – only God.  He is the One who gives us the ability to produce wealth.
Information for the context of Obama's speech found here.