I recently stumbled upon a fast and free way to make Scripture slides for Children's Ministry (or any other ministry, for that matter) with an array of free and attractive backgrounds.
And it may already be in your phone/device.
It's built into one of the popular apps out there – the free YouVersion app of the Bible (they're not paying me to post this, btw 🙂 I just really like this feature and want to share about it).
I was using the app recently and saw a button I had never seen before. So I clicked on it. What I found was amazing. It was an option to make an image of any selected Bible verse over any background of your choice (your own or from their library). The settings make it easy to change the font, the font size, the colors, etc. Below are some steps and pics to show you how to do it.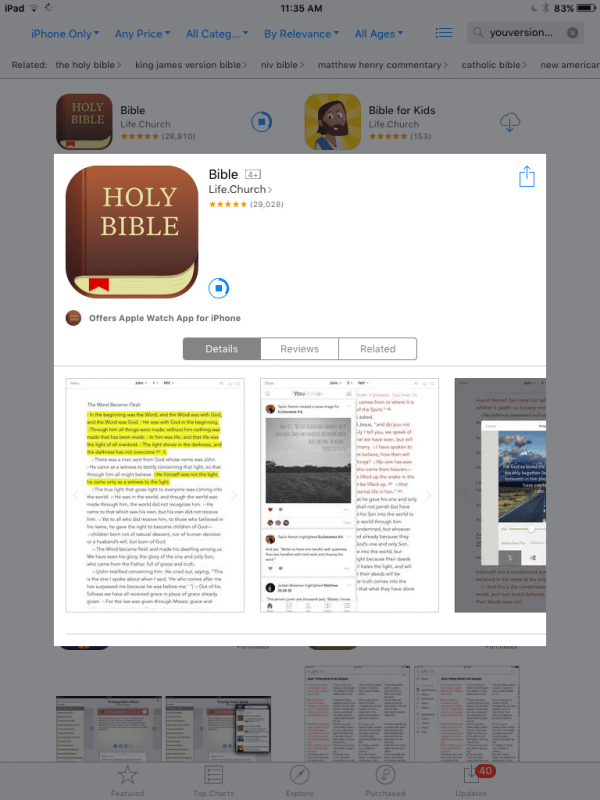 First, download the app. Search "youversion" on your app store.
Once you familiarize yourself with how to find a certain verse (which is intuitive), select a verse by tapping it. It will underline the verse with a dotted line and then give you a selection of options on the right.
Then tap on the orange button (of a photograph), which will lead you through the step-by-step editing process.
Once you have your slide, share it as you like! See the images below for a more detailed look at how it works.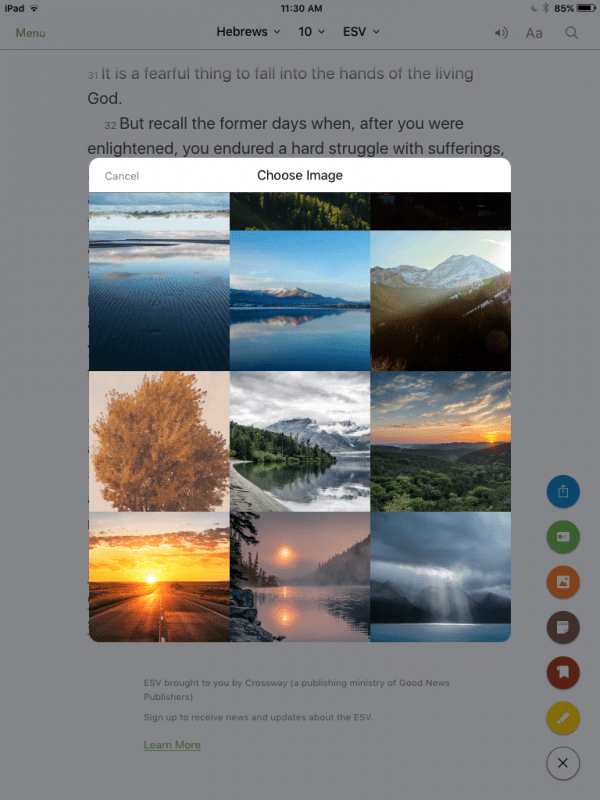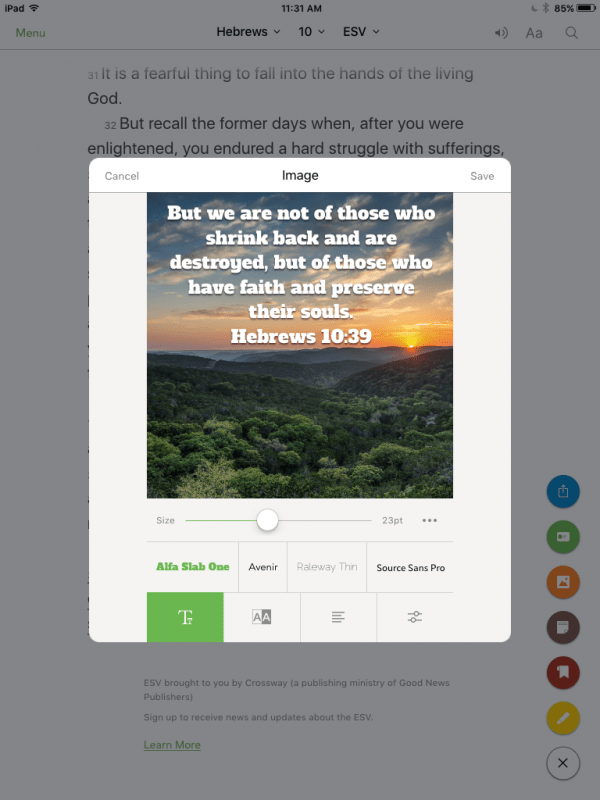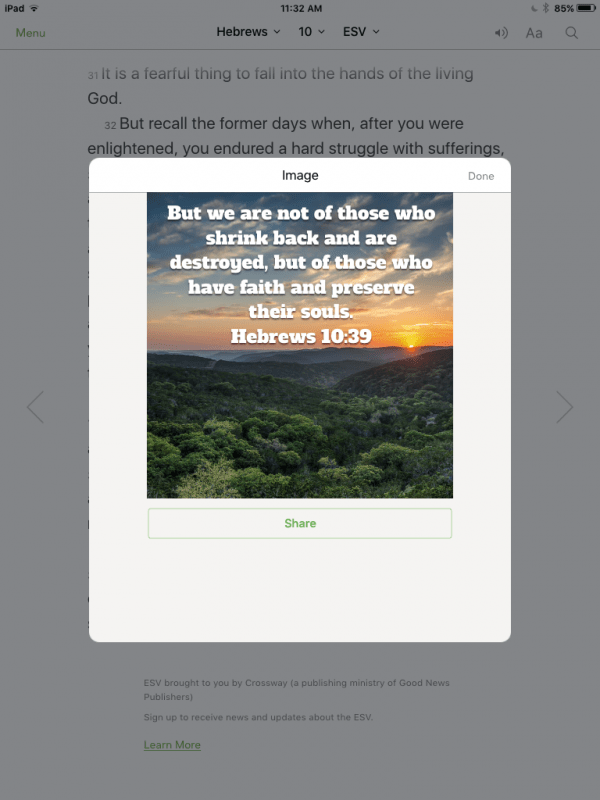 Then you can share the image by email, message, or social media. You can also save the image to your device and hence drop it into any slide show you are making (such as Keynote or ProPresenter).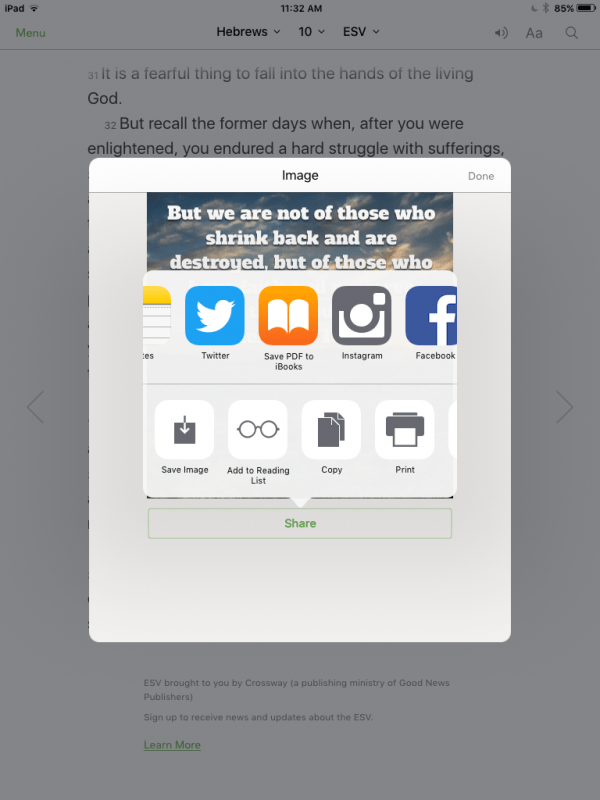 I love to use it to share a quick verse on social media or as a slide when I'm speaking or teaching about the Bible. It's super easy to use and best of all, it's free!
Bonus: Many of the most popular Bible verses (John 3:16, for example) have special pre-made images with artsy fonts and backgrounds. Those are fun to discover and you just have to stumble upon them when you go to those verses and then go to this "edit image" process.
Want more creative ideas for Children's and Family Ministry? Sign up for my free newsletter here.
Need a speaker/entertainer for your next event? Check out my promo videos here.
Here are some slides I've made since I found out about this……