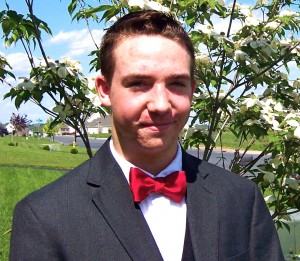 I'd like to introduce the second of my two apprentices for this summer.  His name is Forrest Davis.
As I explained yesterday, I am bringing along two high-schooler young men with me to the summer camps at which I speak in June and July (all in Texas). They will assist in my presentations as team jugglers and also help me teach workshops and run the juggling equipment sales table.
I'm super excited to have them along with me. Both of them are real sharp young men with big hearts for Jesus (and they're great jugglers/performers too).  Jacob Clarke was introduced yesterday.
Introducing Forrest Davis…..
Forrest has been juggling for over five years now. He started with a juggling kit his grandmother sent him one Christmas and just kept going. He has competed in several talent shows and even won his town's talent show in 2010. He also worked at the Pennsylvania Renaissance Faire for a season.
After being an avid camp attendee every year since he was seven, Forrest is greatly looking forward to this summer of helping Jesse and seeing what goes into being a camp speaker.
Here's a newspaper article from Pennsylvania that highlights Forrest and his juggling.