I asked a group of elementary schoolers if they thought I could cut a hole in a regular 8.5″x11″ piece of computer paper large enough to fit 6 kids through it at the same time. We were able to do it with no problem!
Are you also skeptical?
Here's how you do it……
Step 1: You need some scissors, something to write with (marker or pen) and a plain piece of 8.5″x11″ paper.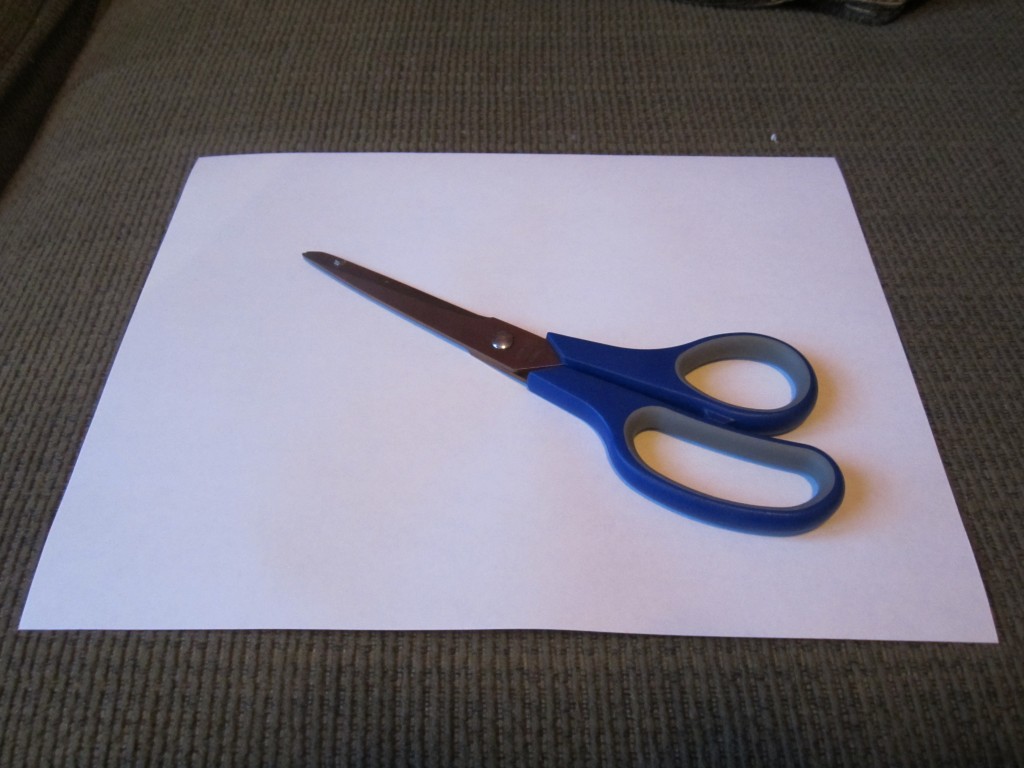 Step 2: Fold the paper in half, like this…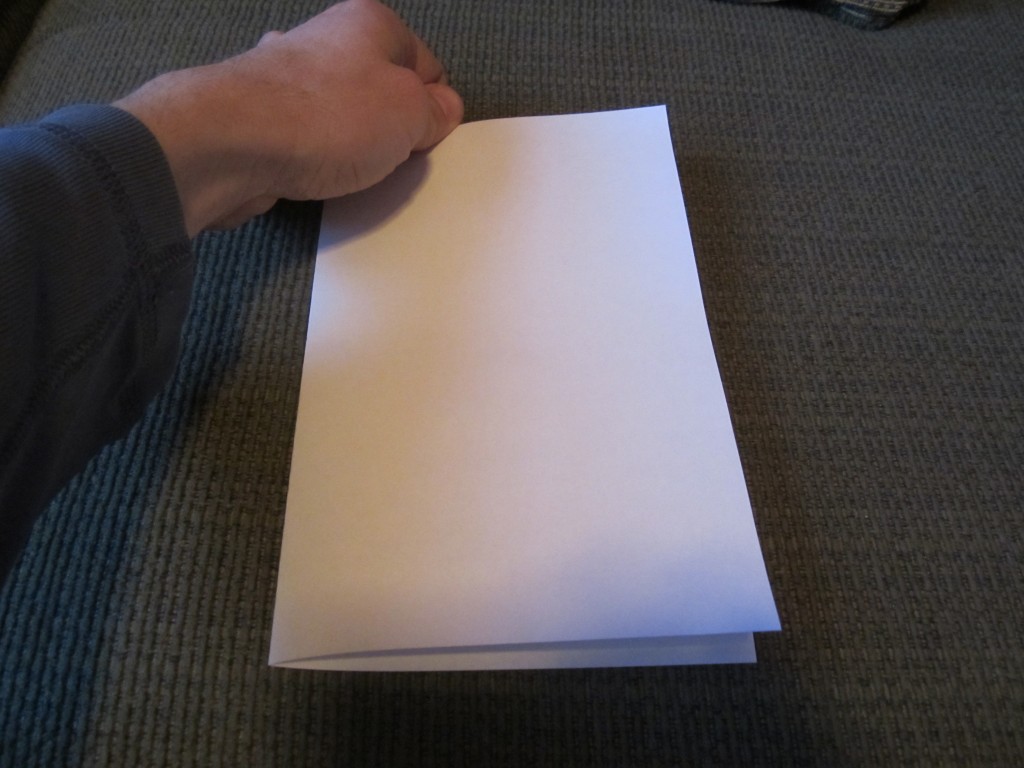 Step 3: Draw lines on the paper like this. These will be your cutting lines. Make sure you do not draw all the way across the paper for any of the lines. Stop short of the edge by half an inch.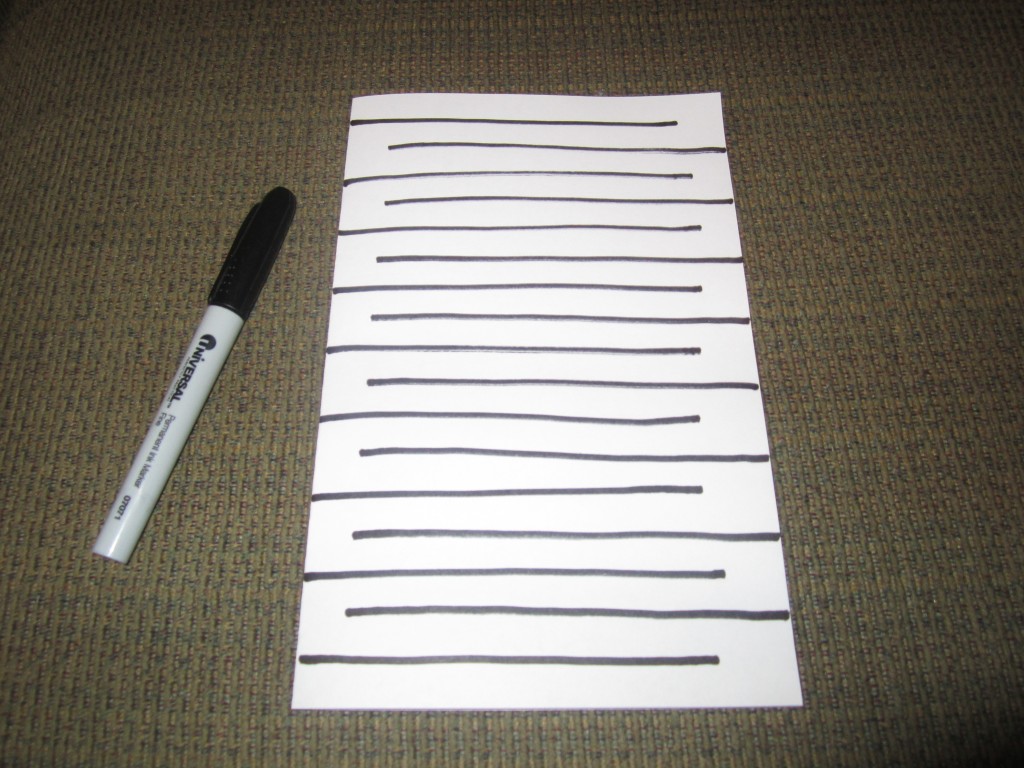 Step 4: Now cut the paper where you drew the lines. This is a little tedious.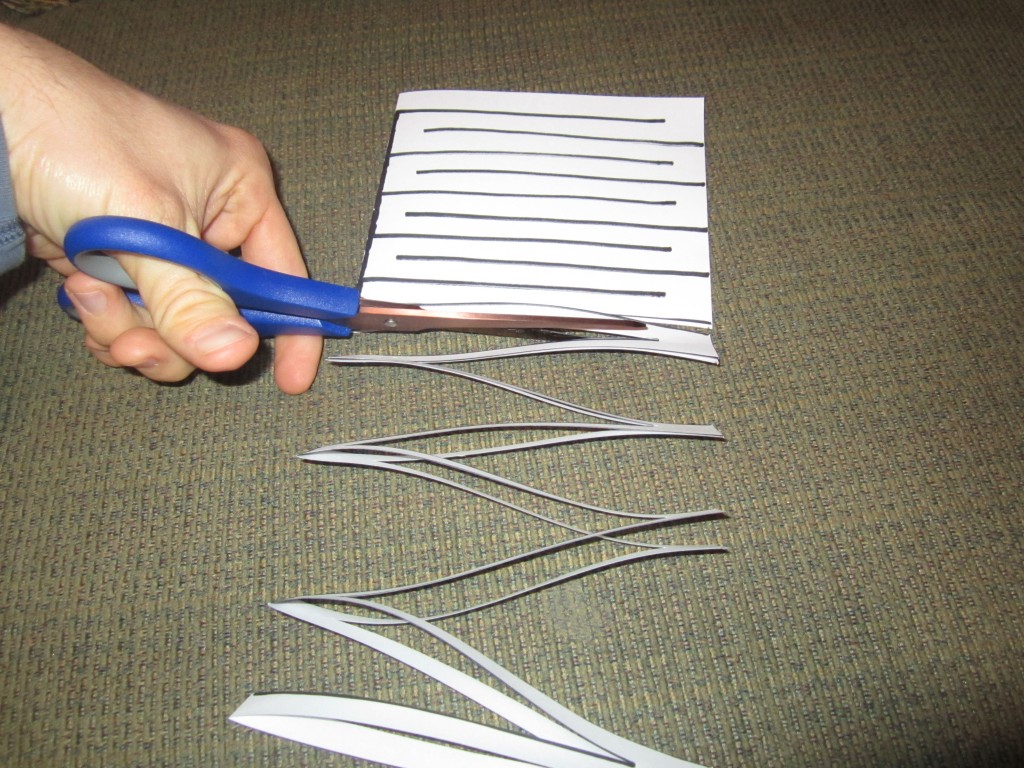 Step 5: When you're done cutting over those lines, your paper should now be "accordion-like".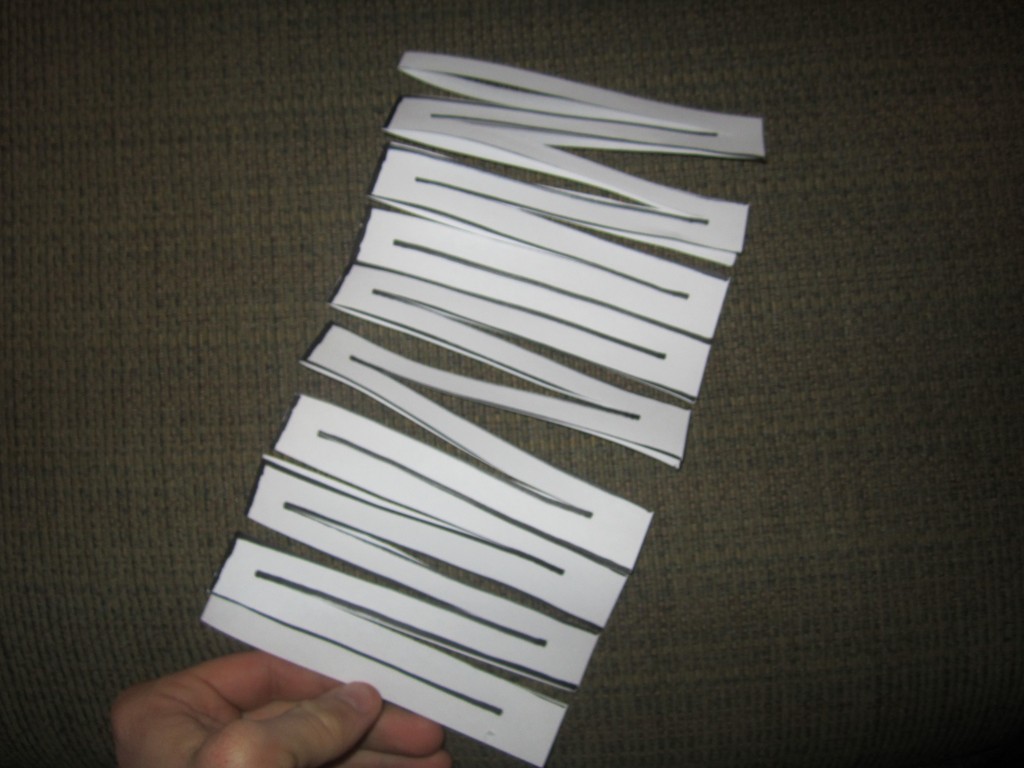 Step 6: Now you want to cut only some of the sides of these accordion slats. This is the side of the paper that is folded in half, not the ends of the folded paper. You'll cut all of them except the top and bottom, as shown in the picture below…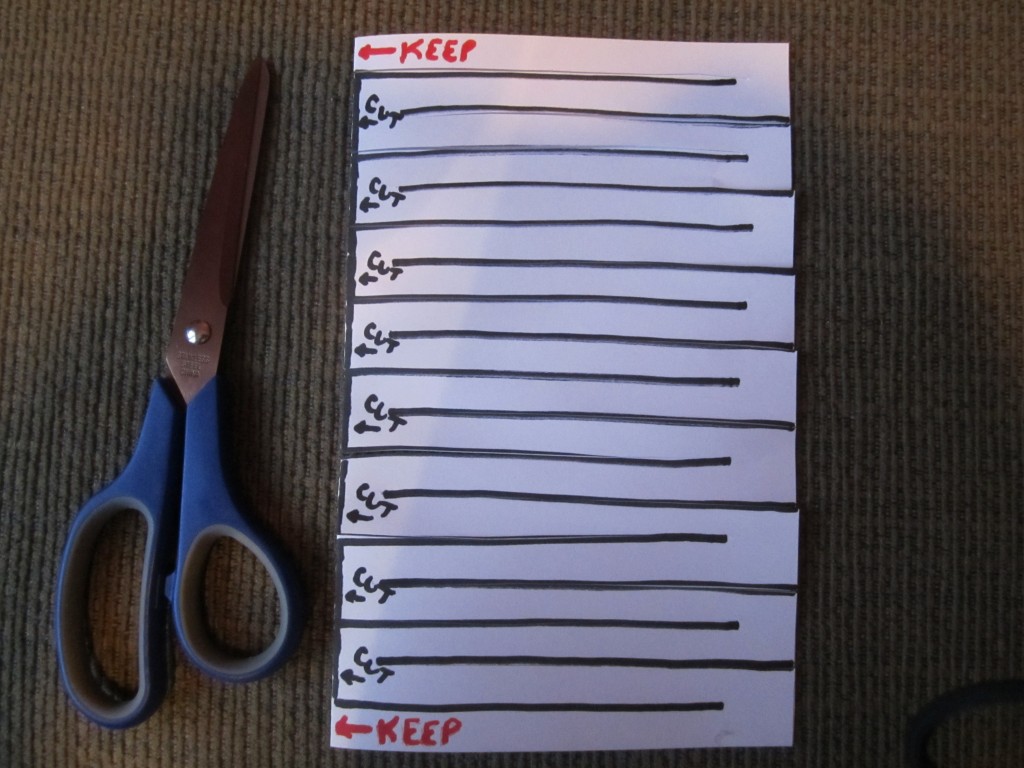 Step 7: This is how you cut the ends of these slats.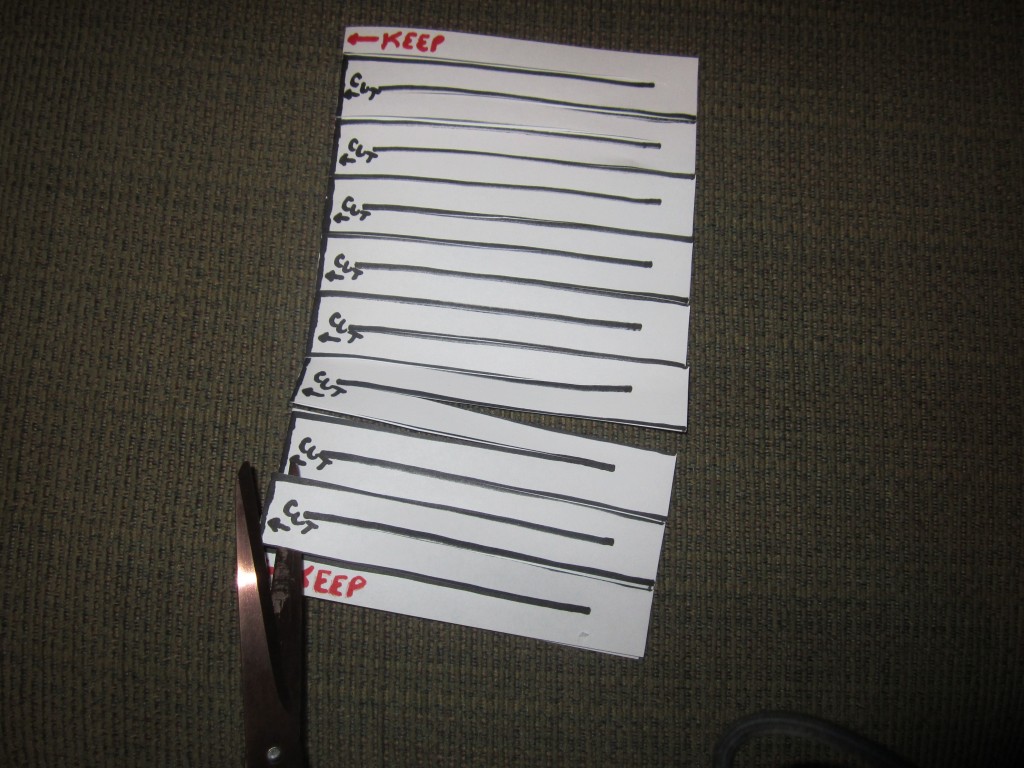 Step 8: Here is another look at cutting the slats sideways. Do not cut the top and bottom slats.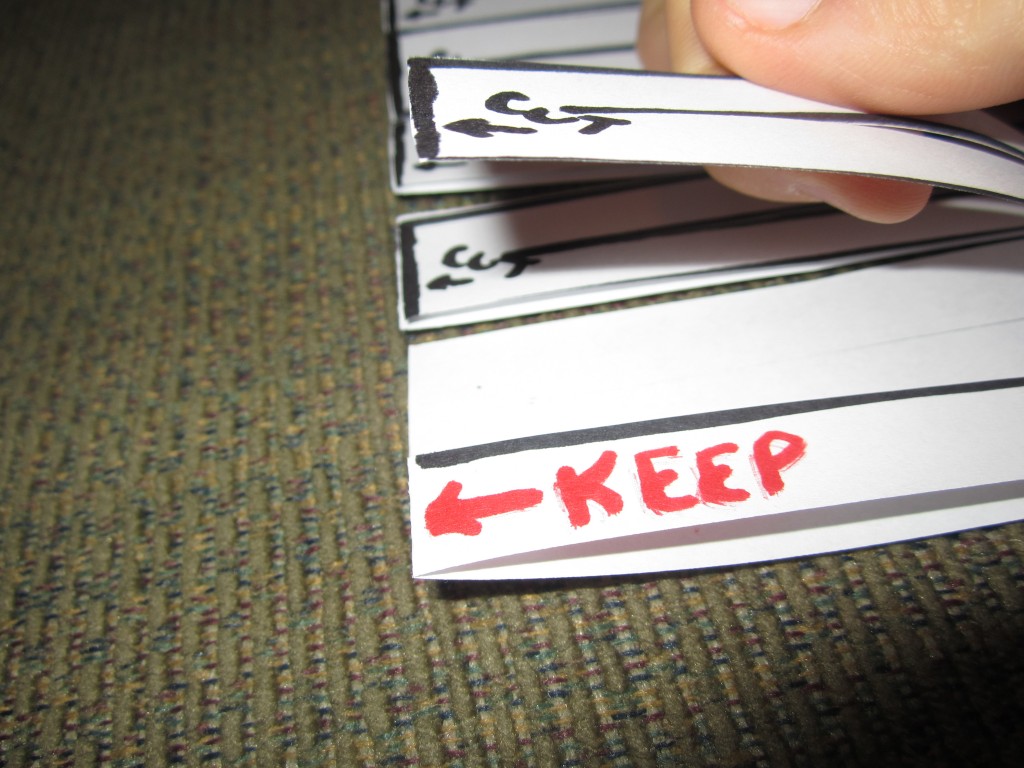 Step 9: Make sure all the slats are cut except the top and bottom ones!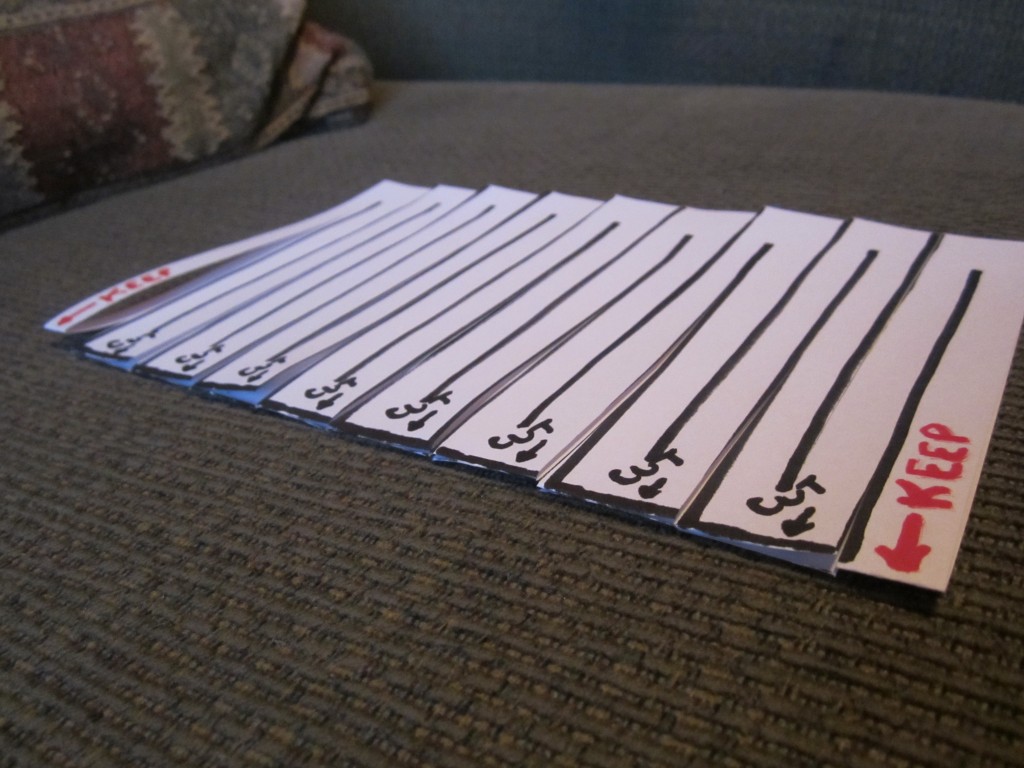 Step 10: Now lift up the paper gently from the top. It will start to separate open as you lift it.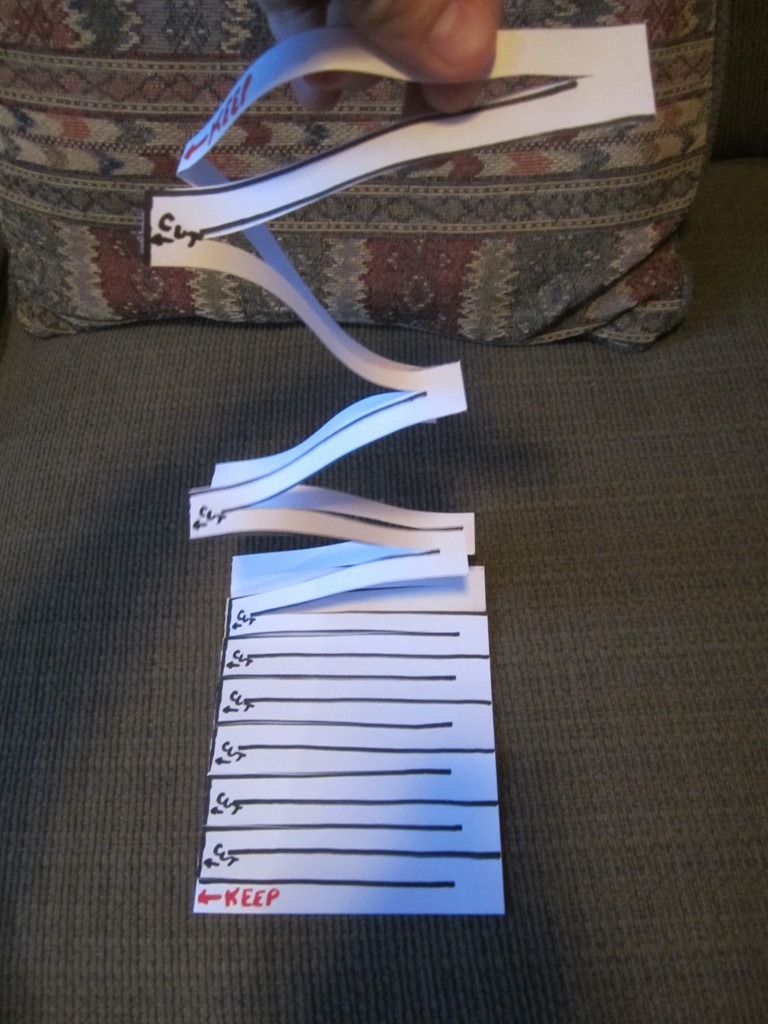 Step 11: Open the paper up fully and then have your group of 6 or 8 or 10 kids bunch up together. Pass them through the hole in the paper and amaze that audience of yours!